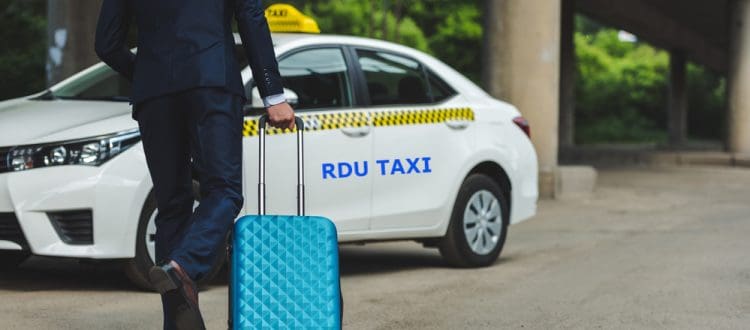 Why Use Airport Transportation Instead of Driving Yourself to the Airport?
Why Use Airport Transportation Instead of Driving Yourself to the Airport?
You have probably gone through the headaches of driving yourself to the airport once or twice in your lifetime, if not more. But if you haven't, it is important to know that there is a much easier way to get there. Let's explore some of the top reasons why it is better to use airport transportation.
Traveling Gets Pretty Stressful
Even if you are one of the almost 80 percent of airport travelers taking a leisure vacation, your travel plans naturally involve some stress. There are many things that can go wrong as part of your journey. On top of these common issues, just having to drive yourself to the airport is stressful. Stress can lead to tension for you and the people traveling with you. In other words, your journey can take the fun out of your trip whether it is for business or pleasure.
When you do not have to worry about driving yourself to the airport can relieve much of your travel stress. Airport transportation shuttles provide peace of mind, convenience, comfort and a greater sense of ease you kick off your trip or head home.
Parking and Auto rental Are Costly
If you are driving yourself to the airport, you can plan on facing multiple fees. You have to pay for parking in the airport lot. This can be quite expensive, especially if you will be out of town for a long time. There is also the ongoing risk of someone tampering with your vehicle, even in a secure and guarded lot. If you rent a car to make driving yourself to the airport easier, or need one to get you to and from your hotel, this rental is quite costly, too.
Instead of racking up these expenses as part of your travel, why not just use cost-effective, comfortable and convenient airport transportation? Airport transportation saves you from rental car costs and parking fees. You also get to sit back and relax on your journey, instead of worrying about how to get from the airport to your destination or vice versa.
Getting Around In a New City Frazzles Your Nerves
When you drive in a city unfamiliar to you, such as any of the communities around Raleigh-Durham International Airport, you have to focus on navigation. Although this task is made easier by modern GPS systems and other mapping, it still uses up your energy and attention. At the same time, you cannot actually take in the city around you. There are many unique aspects of the scenery that you miss while behind the steering wheel. As an added bonus you can get first hand recommendations of must see sites from your driver.
Using airport transportation to and from Raleigh-Durham International Airport enables you to sit back and relax, take in the scenery or prepare for an upcoming meeting. Instead of having to focus on driving, you can multi-task from the comfort of your seat. A professional highly favorited with the Triangle Area and the region up to 100 miles around the airport does the driving for you.
So Many Reasons Why It is Better to Use Airport Transportation
Driving yourself to the airport is a tempting thought. It may sound easier at face value. However, when you consider the added convenience, comfort and cost effectiveness of using airport transportation provide by My RDU Airport Shuttle, there is no reason to drive yourself. Whether you are going to the RDU Airport or headed home from your trip, contact us at 919-728-0195 for immediate service or to make a reservation.